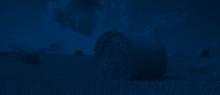 Our Clients
Our clients are diverse. Each is different,
but have one need in common.
You want simple-to-understand and effective planning for your finances. Whether you are looking for professional investment advice or simply need a plan to retire at your current lifestyle, we can help. Our services are designed to help business owners, corporate professionals, people in transition, and retirees. Give us a call, we would be happy to discuss your situation and determine if we can help you meet your goals.

Retirees
For retirees, it's all about preserving your wealth to fit your lifestyle and comfort level. You've worked hard your whole life. Sustainable income throughout retirement and maintaining your lifestyle may be your highest priorities. The last thing you want to worry about is outlasting your savings. Your priorities are our priorities. We help with income projections, distribution planning, estate planning, and other essential needs such as life insurance and long-term care insurance.
Lives In Transition
Losing a spouse, either through death or divorce is difficult – both emotionally and financially. Many are afraid of outliving their savings or not having sufficient income to maintain a lifestyle. During this time of transition, a person may be managing his or her own financial affairs for the first time. Emotional transitions lead to emotional decisions, which may not always the best. In these situations, bad financial choices only compound emotional distress. We want what is best for you.
Legacy and Estate Planning
Challenges arise when managing the financial plans of executives in publicly–traded industries or top-tier companies. Stock-options can accumulate significantly as your time with your firm grows. You need advisors who can hedge or diversify those holdings so you are prepared for any changes within your industry. But, no one can predict the future. We know personal life–events seem to happen at the worse time – and they may impact you and your family. Let us help you meet this challenge. Knowing we are on your side will help you keep your eye on the ball.
Business Owners
You are good at what you do. You understand hard work and commitment. You overcome challenges and achieve milestones. You expect the same level of commitment protecting the financial interests of your business and family. We share a kindred spirit. As entrepreneurs ourselves, we are well–acquainted with the unique challenges business owners face. You're time is valuable and you want decisive positive action. You can lean on us! – let us be your financial professionals. We will highlight potential risks and provide a plan that will allow you to see progress. If you need help in setting financial goals for the future, we can help with that too.